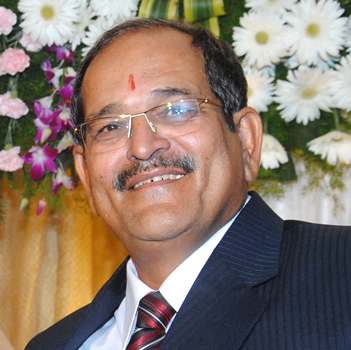 Mr. Neville Homi Irani
Founder, Kenbridge School, Gulbarga.
Late Shri Neville Irani, a man par excellence. A visionary, educationalist, engineer, social worker, philanthropist, dedicated Rotarian whose motto was Service Above Self, and who always believed in and practiced the tenants of his religion and which all religions also preach, of Good Thoughts, Good Words and Good Deeds.
Neville was someone for whom destiny wasn't written. He penned it down himself. His unbound initiative, selfless social service, unassuming generosity and philanthropic contribution to individuals and organizations like Rotary International have lit up a thousand lives.
A great man of extraordinary integrity and enthusiasm, whose name will never be forgotten, he was a leader who succeeded in every endeavour. He not only dreamt but also created and achieved what he dreamt through his hard work.
Today, Neville is not with us physically, but he lives on in our hearts and in each and every brick of our institution. He is our life, our beacon that will always be there to guide us and show us the right path.
Neville, we all KenBridgeans love you and miss you and will leave no stone unturned, in our path, as we march forward, to make your mission and dream of KenBridge a reality. May Almighty God rest your soul in eternal peace . Amen.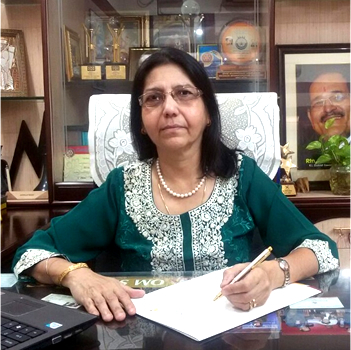 Mrs. Dinaz Neville Irani,
Chairman, SMC, Kenbridge School, Gulbarga.
Kenbridge school is a vibrant and welcoming learning community, committed to creating the best possible educational experience for every child. We aim to enable all our children to reach their full potential.
We have a talented, dedicated, caring team of staff, each of whom works very hard to ensure that the abilities of the children in our care are nurtured and carefully developed. Our teachers and teaching assistants are experienced, and work as a team to make the school a very special place, every day, for your child.
At kenbridge school we aim to provide a broad, well balanced and relevant curriculum. We encourage positive social behavior, emphasizing respect for others. We believe that every child has the right to work in a calm, orderly, safe and secure environment. We value every child and have the highest possible expectations in the areas of achievement and behavior. Kenbridge school provides a stimulating and enriched environment so that the children can enjoy all aspects of their learning. We value regular contact with parents / guardians, and regard the home-school partnership as an essential part of the education process. We are always looking for new ways to involve parents in the life of the school and to keep them informed of the things we do.
The children here are listened to and have regular opportunities to express themselves – for example, through class discussions and via the school council. We act on children's views to make our school a place that children value.
Our school is housed in a superb building, offering world-class learning facilities for children and teachers. Classrooms are spacious, with modern furniture and state-of-the-art ict equipment. We have a large sports hall, a well-stocked library, amazing ict suite with 50 pcs, and a very special 'added extra' – a huge community room complete with its own interactive whiteboard. The grounds are extensive, and include an enclosed courtyard garden and also a large playground (with surface marking and lots of play equipment). Our site is very safe, and overall it represents the very best that money can buy in terms of a modern, well-planned and well-resourced school.
We already offer cookery, football, art, ict, athletics, music, dance, karate, chess etc.
If you have any queries or concerns regarding your child's progress or welfare, please remember that we are here to help. We have a friendly, welcoming and approachable staff. If you are the parent of a prospective pupil, you may find a visit to the school useful. It will give you an opportunity to see the school at work, and find out more about how we provide high quality education for all of our children. We can also answer any questions that you may have at this time. Please contact the school if you wish to arrange a visit – you will receive a warm and friendly welcome.
We look forward to working with you as partners in your child's education.
Mrs. Neeta Purohit
Principal, Kenbridge School, Gulbarga.
Kenbridge School, Gulbarga
Let us think of education as the means of developing our greatest abilities, because in each of us there is a private hope and dream which, fulfilled, can be translated into benefit for everyone and greater strength for our nation – John F. Kennedy.
Having been an educator for several years, I keenly support the pivotal, proactive role an educational organisation of repute plays in today's society. If I feel honoured to be in charge of a seat of learning that can mould the most significant resource of any nation — young, impressionable human minds – I am also sensitive to the important implications of this enterprise.
Keeping the contemporary global and national context in mind, we, at Kenbridge School, Gulbarga Campus, strive to make the pursuit of excellence a way of life; a habit. Our school is filled with enthusiastic students willing to learn, supportive parents interested in their children's education, and a dedicated professional staff committed to providing the students with a quality education. We provide a balanced environment focused on shaping children into leaders of tomorrow by offering comprehensive education through a developmental approach. The school environment promotes order, independence, a love for learning, a connection to the world and a sense of social responsibility. Kenbridge School, Gulbarga Campus nurtures the leaders of tomorrow through a unique, well-defined curriculum and a dedicated focus on "learning beyond the classroom."
Our website is a window to our vibrant school life. Our vision is to work in partnership with our pupils, parents, and the community at large to create a positive and inclusive environment for high quality learning and teaching where everyone is valued and respected.
Students at Kenbridge School, Gulbarga are motivated to develop leadership skills and a thorough understanding of interdependence. Special emphasis is placed on the need to serve others while actively contributing to the school community and society as a whole. Year by year our strength increases and this enables us to know that we are empowered by the unwavering trust that parents have in this institution, and in this knowledge lies our strength and inspiration.
We encourage each child to give their very best in an attempt to realise their dreams.
We look forward for seeing you in the campus!
Our Vision
KenBridge Schools nurture the spirit of inquiry and enhances the intellectual, ethical, emotional, physical and social potential of each learner.
Mission
Encourage analytical, self-directed learning and creative application of knowledge
Actively promote teamwork, co-operation and effective communication
Create a humane and caring environment that caters to the development of a healthy self-esteem
Inculcate a sense of community service in our children and emphasize the importance of the moral aspects of life